God has given us a tremendous
three-fold opportunity to minister in Zambia 
    Planting
Acts 14:23 "And when they had ordained them elders in every church, and had prayed with fasting, they commended them to the Lord, on whom they believed."  Our greatest desire is to see the establishment of churches. Churches that are self-supporting, meaning that they were built by and funded by Africans. Churches that are self-governing,  meaning  that they are directed by the Holy Spirit and the Word of God and are free from external control. Churches that are self-propagating meaning that have the desire and ability to reproduce as Christ commanded without welfare funds from another country. Lastly, churches that are self-expressing meaning that they are distinctively Baptist and culturally African.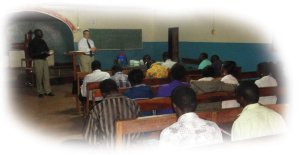 Training
2 Timothy 2:2  "And the things that thou hast heard of me among many witnesses,the same commit thou to faithful men, who shall be able to teach others also."  Not only do we desire to train men in the existing Bible college and multiple Bible institutes, but we desire to train men to be trainers of men. God has provided an offset press for our use in Africa.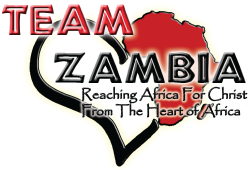 Strengthening
Luke 22:32 "But I have prayed for thee, that thy faith fail not: and when thou art converted, strengthen thy brethren."  It is our desire to continue the work of imparting the vision of Africans reaching Africa. We believe that giving for worldwide missions is not financial issue. It is a faith issue. God is not dependent upon economics. God can use these churches to reach the world. We desire to strengthen the churches the churches we plant so that they might prepare the men  to go and the means to send them.